Caramel Rolo Fudge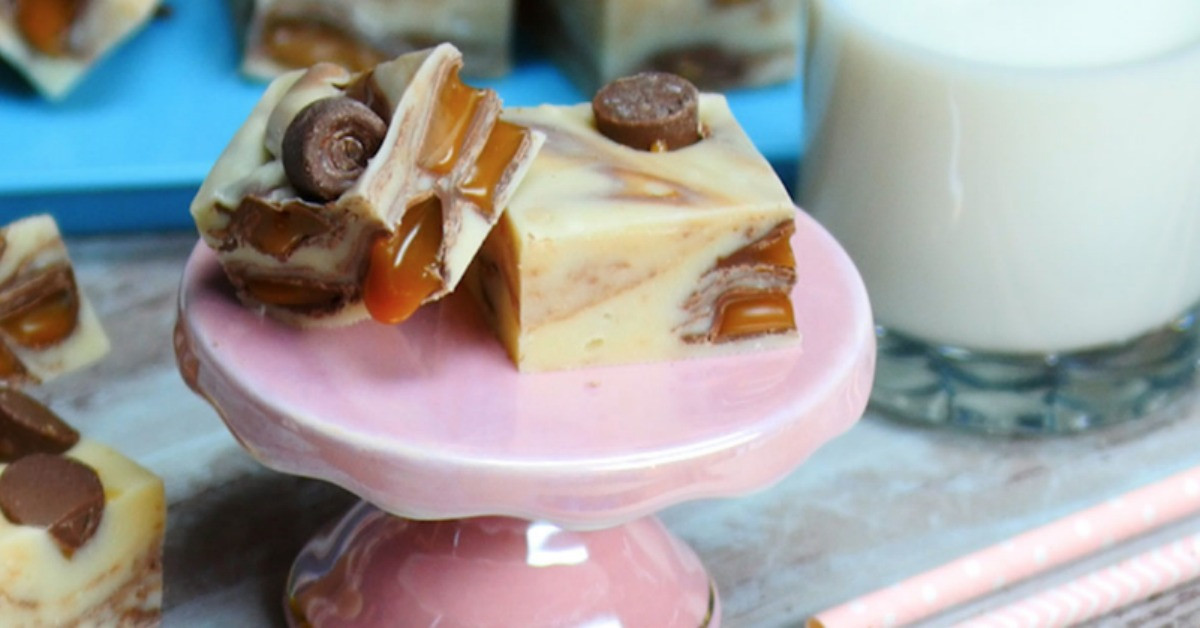 Wanting to try a new yummy dessert? You'll love this Caramel Rolo Fudge! One batch of this treat will go a long way, but you'll be hooked after just a bite!
Ingredients:

14 ounces Carnations caramel sauce
14 ounces white chocolate, chopped
4.5 ounces powdered sugar, sifted
12 ounces Rolo chocolate

Note: If unable to find Carnations Caramel Sauce, make your own by mixing together 1 can sweetened condensed milk; 2 tablespoons melted butter; 1 teaspoon vanilla extract.

Directions:

1) Line a 9x9 or 8x8 baking dish with parchment paper.

2) Put the chopped chocolate into a heavy based pan, along with all of the caramel sauce – melt on a low heat, stirring often so that the chocolate doesn't burn on the bottom and so that the ingredients mix together well.

3) Once melted, add in the sifted icing sugar and combine well.

4) Pour in 3/4 of the Rolos and quickly combine, then pour into the prepared baking dish and smooth over the mixture. Put on the rest of the Rolos where there are any gaps, and press into the top of the fudge. Set the fudge in the fridge for at least 3-4 hours to set, or overnight!

5) Once set – remove from the tin and cut into the squares. Enjoy!
Source: Shared Food