Baked Chicken Chimichangas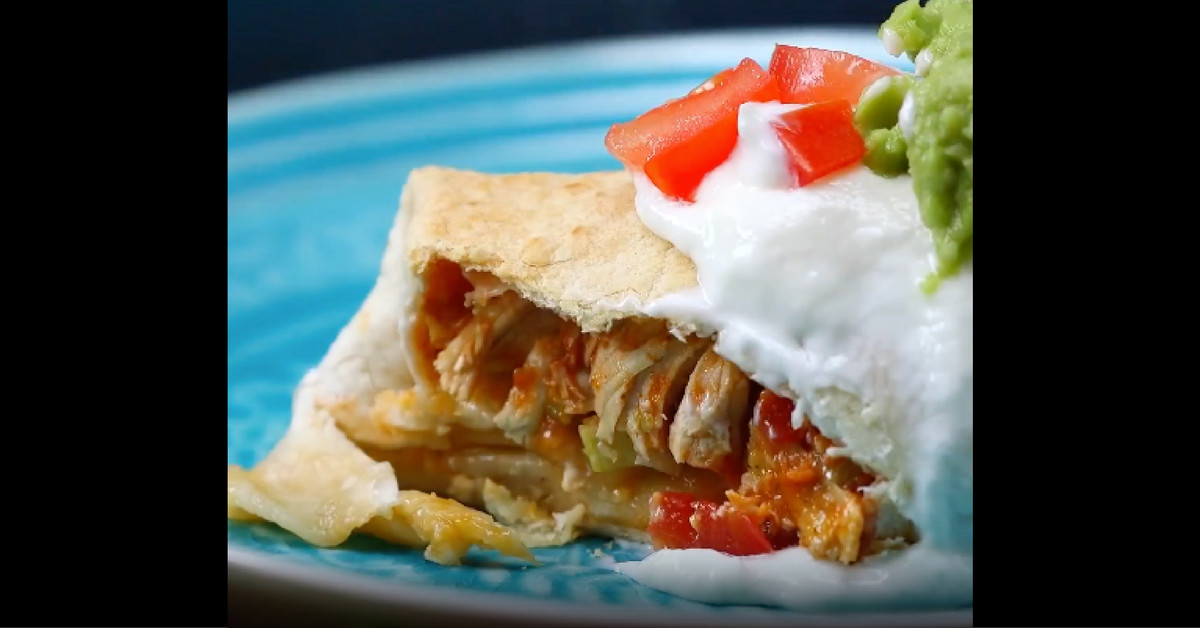 If 'chimichanga' isn't a part of your recipe book, now's the time to try one. This recipe will win you over because it is easy to make and tastes amazing. With so few ingredients, what's not to love about these chicken chimichangas?
Baked Chicken Chimichangas
Materials needed:
2 cups cooked chicken, chopped & shredded
1 cup salsa
1 tsp ground cumin
1/2 tsp dried oregano leaves, crushed
1 cup shredded cheddar cheese
1/4 cup green onions, chopped
6 (8") tortillas
2 tbsp butter, melted
Instructions:
1. Preheat the oven to 400 degrees Fahrenheit.
2. Add the chicken, salsa, cumin, oregano, cheese and green onions to a large mixing bowl. Stir together.
3. Spoon the mixture onto all 6 tortillas. Fold each burrito style and place together in a baking dish. Brush each one with the melted butter.
4. Bake in the oven at 400 degrees for 25 minutes. Enjoy!
These delightful chimichangas will fill everyone up that eats one. They're easy to make and delicious hot out of the oven. Try some tonight!