Slow Cooker Chicken Tortilla Soup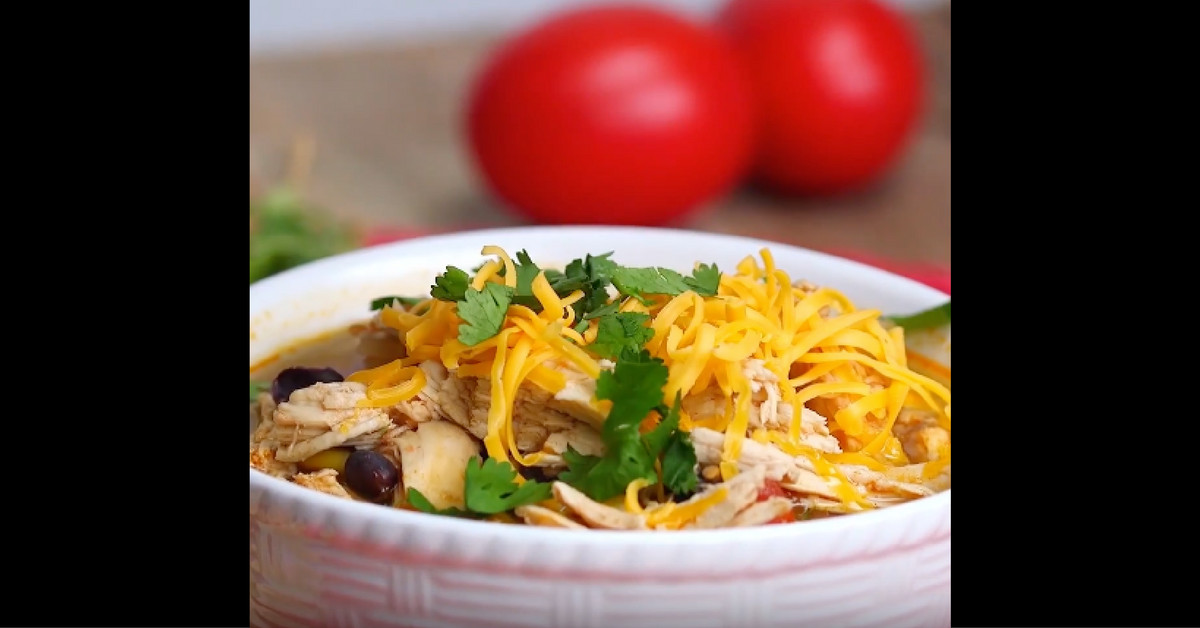 Combine the ingredients in a crockpot and carry on with your day! This slow cooker recipe will deliver a delicious soup after 3-4 hours, but the work is only at the beginning and end. Here's how to start:
Slow Cooker Chicken Tortilla Soup
Materials needed:
4 1/2 cups low-sodium chicken broth
1 can petite diced tomatoes
1 1/4 cup yellow onion, finely chopped
3 cloves minced garlic
1 tbsp chili powder
2 tsp ground cumin
3/4 tsp paprika
1/2 tsp ground coriander
Salt, to taste
Black pepper, to taste
1 1/2 lbs chicken breasts
1 can black beans
1 1/2 cups corn, frozen
1/4 cup cilantro, freshly chopped
1 tbsp lime juice, fresh
Tortilla chips (optional)
Shredded cheddar cheese (optional)
Instructions:
1. Add the chicken broth, diced tomatoes, yellow onion, garlic, chili powder, cumin, paprika, coriander, salt, pepper and chicken breasts to a crockpot.
2. Cook on high for 3 hours.
3. Remove the chicken and shred it. Return the chicken to the crockpot.
4. Add the black beans, corn, cilantro and lime juice. Cook until the soup is heated all the way through. Garnish with tortilla chips and shredded cheddar cheese if you wish. Enjoy!
There you have it! A delicious tortilla soup that puts every ingredient to work. The wait time will pay off in the end when you try it. Yummy!