Peanut Butter Breakfast Bites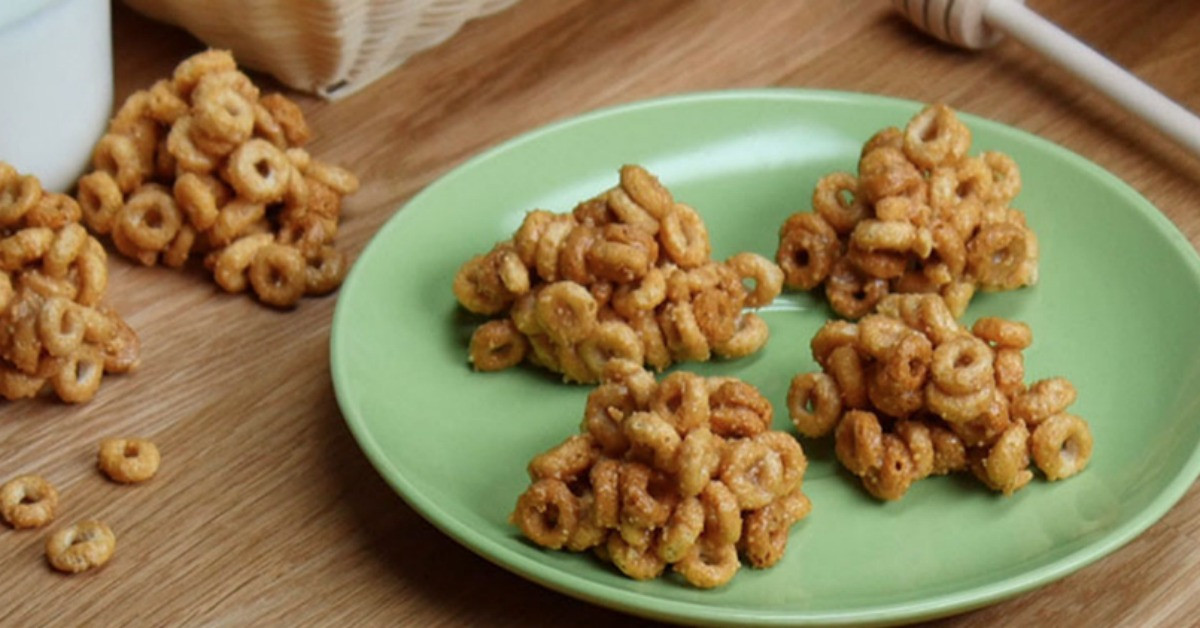 Mornings in my house are so busy! We have to get the kids to school and make it to work on time. Normally we eat breakfast in a hurry!
In less than 15 minutes, you will be set for the whole week! With four simple ingredients you will have the perfect on the go breakfast, work snack or school lunch treat!
Ingredients:
5-6 cups Peanut Butter Whole Grain Cheerios (can also use plain Cheerios)
1 cup crunchy natural peanut butter
1/2 cup honey
1 teaspoon vanilla

Directions:
In a medium large bowl, pour the Peanut Butter Whole Grain Cheerios into the bowl.
In a different medium size bowl, measure and scrape out the crunchy peanut butter and microwave for 40 seconds.
Take out, stir and add the 1/2 cup honey and microwave for another 30 seconds.
Add the vanilla and mix in until combined.
Pour the peanut butter mixture over the Peanut Butter Cheerios and mix together with a spoon until all the cereal pieces are coated.
Spoon out bite sized spoonfuls and place on a sheet of greased aluminum foil.
Let the bites sit and solidify for about 3 hours.
Source: Shared Food