Easy Ways to Save Money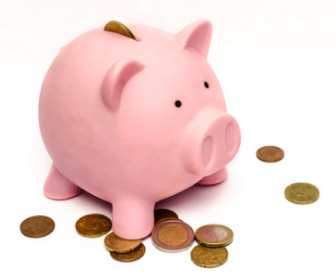 Let's face it, find easy ways to save money can be difficult.
While you may have specific financial goals you want to meet, day to day life itself can get so expensive. Bills can feel like they are piling up and it may just seem like money is flying out of your wallet in the blink of an eye.
We want to help our members save money every day, which is why we always post the best freebies and promotions online, so you always get the best deals. Did you know we created a list of tips on how to save money on at the grocery store?
We've created this list of super easy ways to save money. These are simple tips that can save you an extra few dollars every month.
Savings may start small, but they'll add up to a lot of money before you know it!
Make a Budget - And Stick To It!
These simple tricks can you save you so much money. Make a monthly budget to see how much money you're actually spending. Create a section for your monthly "needs" (housing, utilities, groceries, gas, etc) and a section for your "wants".
The best way to do this is to look at your last month's bank statement to see how much you've actually spent. Once you realize how much money is coming in, and how much is really going out, you'll see where you can cut.
While you may be tempted to steer off your budget, try your best to stick to your budget and skip out on any unnecessary wants.
Go To the Library
90s kids may remember the classic "Having fun isn't hard when you've got a library card!" song and dance scene from Arthur, and the saying holds true today. Going to the library is an awesome way to save. You can read free books, movies, and music and entertain yourself for hours with free materials. Plus, reading is so important in keeping your brain engaged and learning. Why waste money buying books when you can read them all for free?
Bonus: Many libraries host amazing free workshops and events for adults and families. Check your local library to see if any are happening near you.
Sign Up for Loyalty Programs
If you know you're going out to eat (everyone needs a treat once in a while), check out the restaurant's loyalty program/app. Major restaurant chains will offer freebies/coupons to loyalty rewards members. Often, the freebie is for when you first sign up and they will keep sending great deals and offers all year long.
Stop Buying Lunch
Do you find yourself spending a lot of money on lunch? Say you spend an average of $10 a day on lunch, that's $50 in a single workweek! Packing your lunch is one of the easiest ways to save money, and even live a bit healthier.
Bargain
Is your cable, cell phone, and/or Internet bill getting out of control? Did you know that you can often bargain with your provider? Major providers will often offer discounts to please their customers and keep their business. So try bargaining with your company and see what deals you can get!
If you're signing up with a new service provider, make sure to specifically ask for any deals they can offer you. There is often some wiggle room.
Skip The Coffee Run
Buying coffee every morning is one of the easiest ways to waste time and money. Skip the coffee shop stop and make your own coffee at home/work. While $2-$3 here and there doesn't seem like a lot if you buy coffee every morning before that's easily a minimum of $60/month wasted.
Have/Attend a Clothing Swap
Clothing swaps are a great way to save on clothing. Every guest brings gently used clothes they no longer want and get to swap for someone else's. You can easily organize an event like this with your friends and family. You know what they say - another man's trash is another man's treasure.
Tell us Freebies.com members, what your best money-saving tips? Let us know in the comments below.
More Money-Saving Tips
If you like this post, check out these other money-saving tips on our site: