How To Save Money on Groceries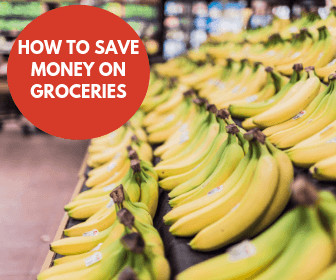 Are you trying to figure out how to save money on groceries? Feeding your family doesn't need to be super costly, we've got some great tips for you!
Grocery shopping can be fun, but also very expensive - especially when you're buying groceries for a whole family.
Here at Freebies.com, we love to help our Freebies.com members save money every day posting all the free samples, contests, giveaways, and great deals from all your favourite brands.
Don't be afraid of your grocery bill, use our tips and save big at the grocery store.
Bonus, don't miss our $1,300 money-saving challenge!
Use a Shopping List
A shopping list isn't just so that you don't forget what to buy, it also keeps your spending on track.
Make a grocery list, and stick to it. It's so easy to get distracted and caught up in impulse purchases at the store if you don't have a guideline. After a few shops with your weekly list, you'll know what items to keep on the list week by week.
Tip: Make your list on your smartphone (rather than paper) to make sure you don't accidentally forget it at home!
Coupon
You can save big at the grocery store by checking our site for valuable grocery coupons.
Major brands frequently offer coupons you can use to save big. A dollar or two might not seem like major savings at first, but when added together you can save significantly on your bill.
Check out our Coupons page and find some great grocery coupons today.
Eat Before You Go
Trust us: eat before you go.
How many times have you heard someone complaining that they bought too much food because they were hungry while grocery shopping?
Going to the grocery store hungry is never a good idea and can lead you to overspend by purchasing unnecessary and expensive items simply because you're hungry.
Plan Ahead
Plan your week's meals ahead of time. We discussed this tip in our Shareable on easy organizational tips, but planning your meals ahead of time will help you save both your time and money. Try and plan your week's meals with similar ingredients so you won't waste food, and you'll get your money's worth. Make sure you add all your ingredients to your list.
For example: think of multiple meals you can make asparagus or broccoli so you get the most of the ingredients.
Tip: Did you know that we post amazing free recipes every day? Check out our Recipes section for dinner, appetizers, and dessert recipes.
Don't Be Brand Loyal
Brand loyalty can cause you to overspend on groceries every week.
While major companies spend millions, even billions, of dollars to try and make customers brand loyal, your best bet when saving money is to go with the cheapest option/sale items.
If you can, buy cheaper products from generic brands. These store brand items are cheaper and often just as good as the more expensive, name-brand products.
Check the Ads
Just like checking for coupons, check all the local store ads/flyers to see where you can find the items you want at the cheapest price available. Many grocery stores will actually price match their competitors so you can point this out on their ads to the cashier and get the cheapest price.
Do you have any other great tips for saving on groceries? Let us know in the comments below!
More Money-Saving Tips
If you like this post, be sure to check out these other frugal living tips: