4 Creative Floral Arrangements To Spruce Up Your Home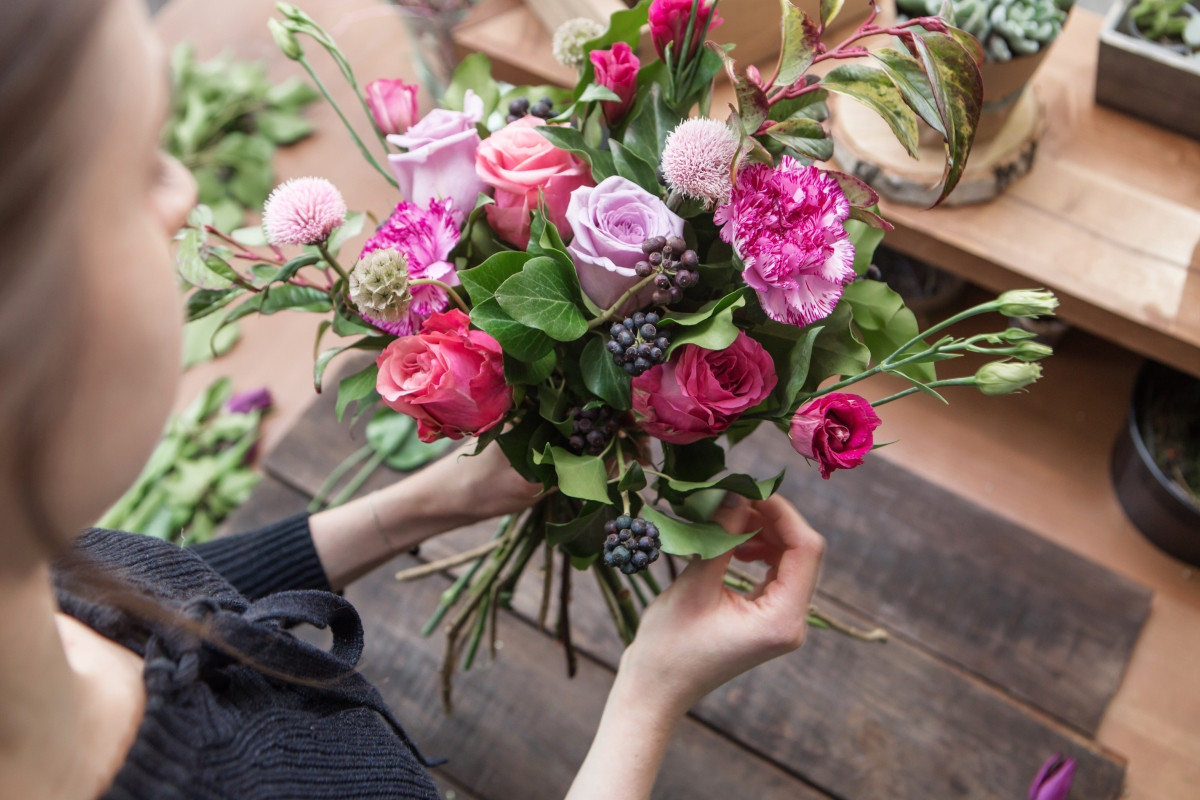 Arranging flowers for your home is both therapeutic and fun. No matter the season, fresh and colorful blooms can instantly add life and texture to any space. You don't even need to be a seasoned florist to make a creative bouquet on your own. What makes floral arrangements even more beautiful is there are no strict rules to get started on this satisfying hobby. You learn as you go along and make your rules.
If you feel like your house has been feeling quite colorless lately, perhaps it's time you spruce it up and add a touch of creativity by making flower arrangements that are guaranteed to turn the mood from blue to a happier you.
The Flower Power
You can always count on the power of fresh flowers to spruce up your home and impress your guests at the same time. Even if you're a newbie in making these arrangements, that's no reason to stop you from being inventive and playful in enhancing your home's interior.
Here are some tips that may help you get started on this craft:
A Neutral Arrangement To Accessorize A Bright Backdrop
Sometimes, it can be challenging to enhance an already bright or colorful backdrop at the house. Don't be easily intimated by that, though. Instead, come up with a creative way to neutralize the pattern or vibe the backdrop is giving off. What you can do is create a neutral floral arrangement that'll make any striking décor look toned down to a notch, but with a beautiful twist.
A creative bouquet of white tulips could be just the missing piece you need to achieve this twist. White tulips (or any colors, really) will go well in any patterned silhouette. To make your arrangement, you'll need a cylinder or square vase—or anything with a consistent top-to-bottom size. Of course, you need your tulips, which you can buy from local florists, but for sure, that won't stop you from asking where do tulips come from and how come they retain their beautiful and delicate look. Well, a seasoned florist should know how to preserve and cut them properly to make sure the blooms don't wilt easily.
For a more subdued and creative feel, you can use a pitcher instead of a vase for your arrangement. You could also separate a bunch into smaller containers to make a vignette effect. Try pairing the arrangements with some candles and books to complete the look, which makes an excellent composition for a side or coffee table.
A Varied Bouquet For Texture And Color
If you're one to shy away from neutral or single colors, you'd surely appreciate an arrangement composed of a variety of stems and flowers for more texture, color, and size. This idea can instantly make any bouquet look professionally made without going over your budget. You'll only need at least five varieties of flowers in different sizes and colors.
The choice of flowers is up to your liking—think pink-white lilies, carnations, roses of different colors, gerbera daisies, and more. The key is to vary their sizes (height and petal size), colors, and textures to achieve a whimsical look. You can add greenery and accents if you prefer, too.
Antique And Chic
Your penchant for anything vintage and old world can also be translated into your floral arrangements at home. To do this, simply repurpose antique vessels and containers and gather your delicate heirloom flowers either straight from the garden or your local floral shop in town.
Your choices could range from sweet pea to foxglove, cosmos, sweet William, and larkspur. Stick to a vintage-inspired color palette such as claret, pale pink, saturated green, and crimson for a more sentimental charm.
A Floral Foam-Based Centerpiece
This creative centerpiece won't even need any container or vase to get you started. Instead, use floral foam as the base for your arrangement. The base would instantly make your fresh flowers look fuller as they charmingly remain in their position longer. Roses should be a great choice of blooms for this centerpiece, but again, choose as you please. You can add accents and green stems to make it look edgier yet quite unpolished.
Spruce It Up
Nothing beats the pleasing view of a home filled with creatively arranged flowers in every corner. Place them in hallways, over the countertops, by the porch, near the staircases, or even in the bathroom if you wish. Whichever you prefer, it only takes a bit of a tickle to your creative imagination to create the most vibrant and delightful floral arrangements to spruce up your home.