Free Subscription to O Magazine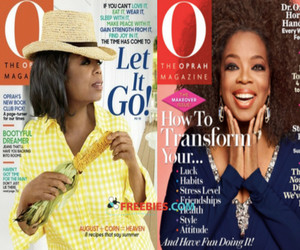 Share With Friends
Date: Jun 23rd, 2018
Calling all Oprah fans!
Get a free magazine subscription for O Magazine!
This is a free 1-year subscription. O Magazine is Oprah's magazine and contains great articles on topics ranging from personal wellness to home decor and design.
When on the registration page, fill in your information, and be sure to skip all the unnecessary/optional questions. After that, your magazine subscription will be on the way.
There is no specified expiry date for this offer, it is only available while supplies last so be sure to claim it now while you can.
Share this offer with anyone else who you think would be interested.
If you like this offer, be sure to check out another one we posted for a free subscription to Elle magazine, and another for a free subscription to Cosmopolitan magazine. Claim both of these if you have not already.
Enjoy your free subscriptions by mail!