$1 Off Blue Buffalo Dog Treats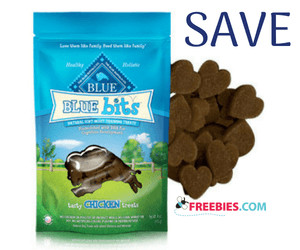 Share With Friends
Date: Jun 23rd, 2018
Calling all dog owners!
Blue Buffalo is offering mailed coupons for $1 off Blue Buffalo dog treats.
Dog biscuits and dog chews are such a great way to reward your dog.
To claim yours, compare your current dog treats to Blue Buffalo's.
After you click another brand's products, you'll see the difference in ingredients between the two brands.
Then, scroll down a bit to find the blue "Get My Coupon" button. Click the button and then fill in your shipping and contact information on the entry form.
Once you've completed these steps, you'll get your coupons in the mail.
Make sure you share this offer with any other dog owners you know.
There is no specified expiry date for this offer, claim it now while you can.
Enjoy your coupons by mail!