Top Trending Pinterest Crafts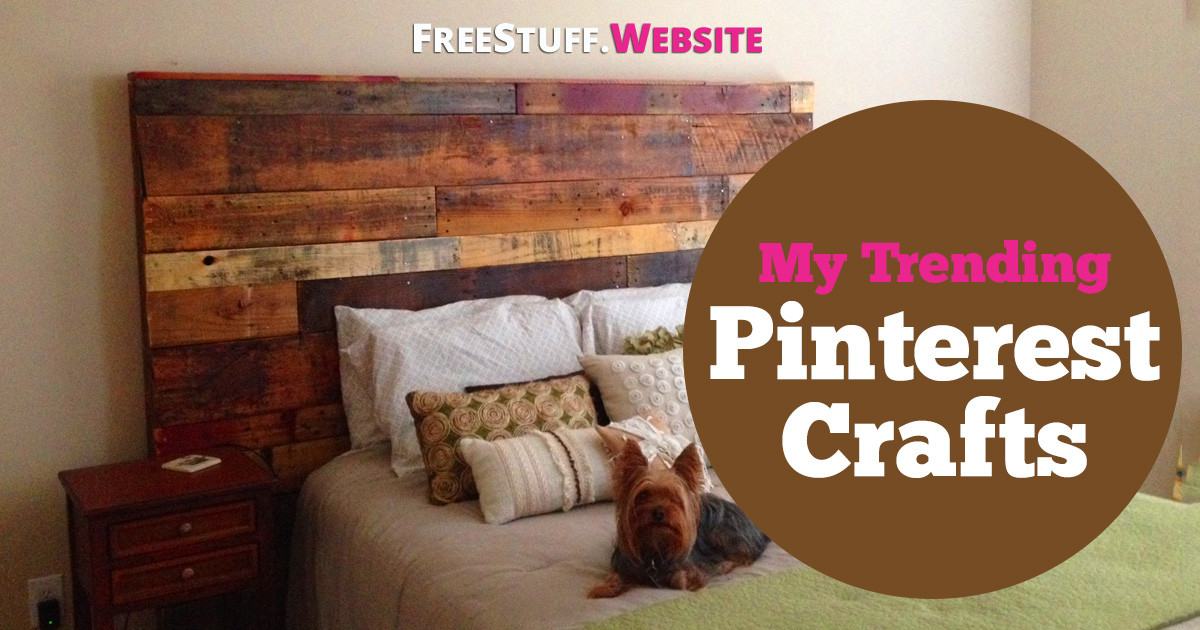 Pinterest is more than just a place where I go to waste some time during the day. In fact, there have been quite a few amazing ideas I've found scrolling through the endless amount of pins. I'd like to share with you all today, some of my favorites that I have tried recently. Don't worry, you don't have to be an expert or master crafter to complete these, believe me, I'm not, so you all definitely are going to do great!
DIY Cactus Craft
I simply love this amazing cactus craft. Cacti seem to make a room more inviting and intriguing, but they can be a pain. So instead of having to worry about caring for one this little craft allows you to have your own without any upkeep. For this craft, you will need to be a bit creative and have a good imagination. A few weeks ago I tried this one out myself and it's been a huge hit with friends and family. To create this awesome little idea all I needed were a few rocks/ pebbles of different sizes, some craft paint, paintbrushes, small posts (for planting), and some moss.
Be creative and paint your rocks in different hues of green, this helped make mine pop out more. After this I added white marks in snowflake shapes, dots, and even lines to help them seem prickly. After the rocks were dry it was time for me to place them in the pots. They sat nicely on top of the moss and only took a bit of moving them around to get them situated where I wanted. The results were amazing, and many people have commented on them already.
Children's Hand Painting Crafts
There are so many different things you can do with your child's handprint in paint. It's one of the cutest things I've ever seen. Here are some of my favorites that will not only help you to create a memorable experience with your little one but have fun doing so as well.
Fish Bowl
Check out this cute little guy as he swims around the fishbowl. This is one fun craft to do with the kids. They can use their imagination and get as creative as they want.
Lobster
I'm sure if your kids are like mine, they probably know who "Mr. Crabs is, here is a great craft, that even though it's a lobster, my kids still thought we were making Mr. Crabs, which made it much more fun.
Handprint Tree
This is one of my favorites because you can involve the entire family. Using only your handprints create this cute little tree. In the photo here you will see that it was created on a canvas, which you can get inexpensively at your local art/craft store. It makes the perfect decoration year after year, even when the kids are all grown up.
Wooden Pallet Crafts
I love all the crafts I've seen around using wooden pallets. They are pretty much the ideal craft material for any large or smaller-scale projects. They are inexpensive, in fact, I got some recently from a neighbor for free, which definitely fits my budget. Here are a few of my all-time favorite wooden pallet crafts.
Christmas tree
What's awesome about this little Christmas tree is you can customize it any way you want. Keep it simple like this one, or do what I did and add some ornaments and colors to make it fit in with my style and décor in the house. There is no crazy work needed with this craft other than cutting it to the shape of a tree, sanding, and then painting the colors and style you want. That's it! Super simple, and super cute.
DIY Wooden Pallet Headboard
My bed doesn't have a headboard, I just never had it in my budget to purchase the proper bed set. However, after coming across this DIY option, I'm in love. You can keep this headboard simple with a coat of paint, or just stain to make the natural wood pop. Or you can get fancier and include some extra features like the birds in the picture below. Either way, it's amazing what you can do for free. While I haven't completed this project just yet, it's on my list to do next.