2 Easy Ways To Get a Sparkling Oven Door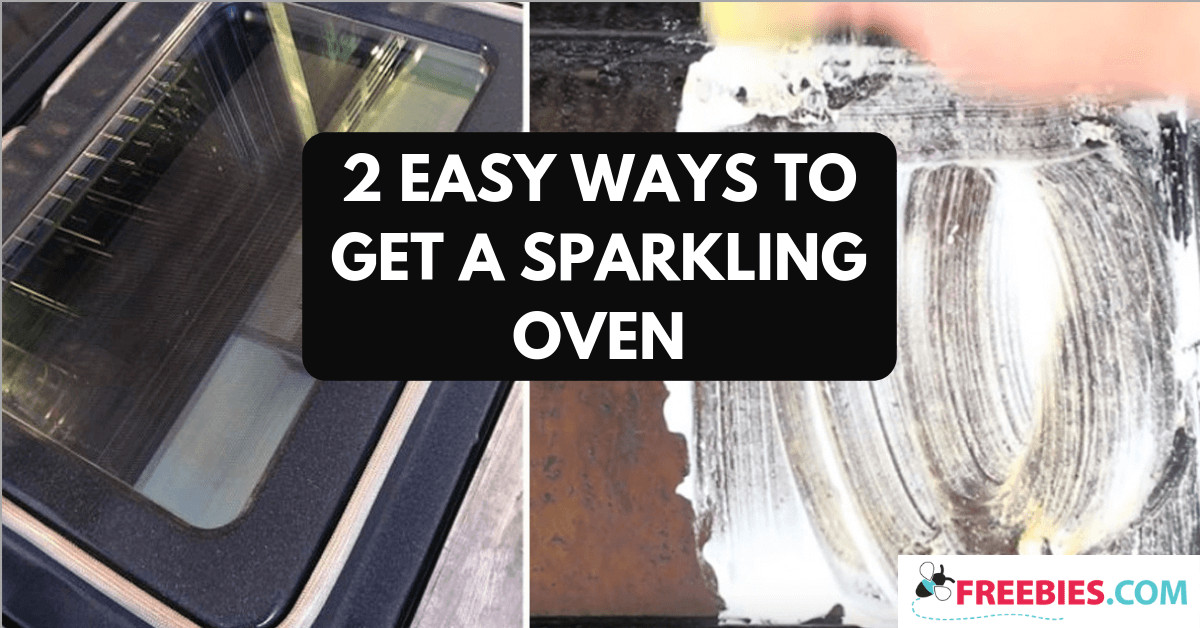 Do you find your oven door is impossible to clean? You are in the right place. Once the grease and dirt are cooked on the glass, it seems that they are stuck there for all eternity.
Would not it be great to find an easy way to clean the oven door without needing to use harsh chemicals? We have two simple ways to get rid of the encrusted residues on your oven glass.
1. Magic Eraser
We all know that magic erasers are perfect for cleaning porcelain, enamel, walls, but did you know that they can also very effectively clean the glass in your oven? The use of a magic eraser is also interesting because it is not necessary to scratch the glass. This is the simplest and most effective method.
Depending on the time elapsed since the last cleaning of the oven glass, you will need one or two erasers. Make sure the sponge is not too wet, then start scrubbing the inner glass. You may need to use some elbow grease, but working small sections at a time makes it easier.
Rinse your magic wipe sponge several times during the process and wipe the oven glass when you have finished brushing. Here, the glass is so clean that you can see your reflection.
2. Vinegar/Baking Soda Mix
Another way to go if you do not want to encourage big companies is to mix vinegar and baking soda to make a slightly liquid paste.
Heat the oven to 125F; close the oven heater and open the door to let it cool a bit. With a sponge and dough, form a layer on the oven pane; let stand between 1 and 3 hours. With a scouring pad soaked in a little vinegar, rub the glass in small circular motions. Without much effort, your window will regain its luster.
Now you know how easy it is to keep your oven pane clean and avoid having to spend an hour scrubbing your window to see what's in your oven!
Watch The Video!
Like this post? Check out these other great tips: