Stay Safe During a Heatwave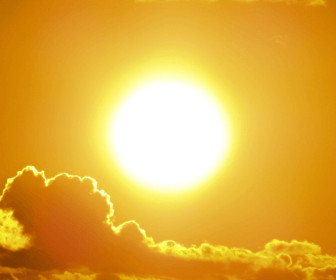 It's already the middle of the summer, and many areas are experiencing extreme heatwaves and high temperatures. Check out these tips to stay safe during a heatwave.
Warm weather can be enjoyable (especially after a long winter) but extremely high temperature and humidity can be a serious risk. Especially when you find yourself experiencing extreme heat for multiple consecutive days.
Here is our list of tips to stay safe during a heatwave:
Avoid The Hottest Times of Day
Try and avoid going outside during the hottest points of the day, which is generally from 11 am to 4 pm. However, this will differ based on your geographic location. Make sure you check your local news and weather for heat advisories and follow their guidelines.
Stay Hydrated
It is so important to stay hydrated and drink plenty of fluids, especially water. If you're leaving your house, make sure you have a water bottle on you at all times. Replace hot coffee or tea with iced coffee or iced beverages.
Close Your Blinds
Keep your home as cool as possible by closing your blinds and/or curtains. Keeping blinds and curtains open adds unnecessary light and heat into your home.
Use Your Fans
Keep your kitchen and bathrooms fans running, so they'll trap warm air and keep air circulating throughout your home.
Wear Breathable Fabrics
Cotton is your worst enemy in a heat wave. Wear light and breathable clothing to keep sweat and humidity away from your body. Rayon is a great fabric to wear during a heatwave, as are athletic clothes and materials.
Unplug
Keep your home cool by turning off all non-essential electronics and lights. If your home is darker, it will be cooler. This rule also applies to any large electronics like TVs.
Go Somewhere Cool
If you don't have AC and are finding the heat to be unbearable, go somewhere cool and air-conditioned. Great places to go include community centres, libraries, movie theatres, restaurants, indoor playgrounds, and others. If you're lucky enough to have a public pool or beach nearby, that's also a great choice.
Do you have any other great tips for staying cool during a heatwave? Share them in the comments below!
Originally posted on Gratuit.ca