You've Got To See This Mother-Son Dance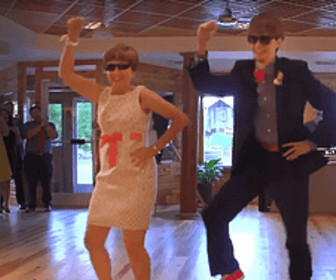 We've all seen some traditional mother-son dances at weddings, but this one is truly memorable.
This mother-son wedding dance starts off traditional as can be, but takes a fun and hilarious turn around the 1-minute mark.
This is a fun and sweet memory of a special day that this family can always treasure.
Would you perform a dance like this? Or would you stick to something more traditional?
If you like this video, you just have to see this other video of a son and his father with Alzheimer's. The son puts on some music for his father and everything changes!
More Like This
If you like this post, don't forget about similar posts and offers we have on the site: