Never Forget to Thank Those Close To You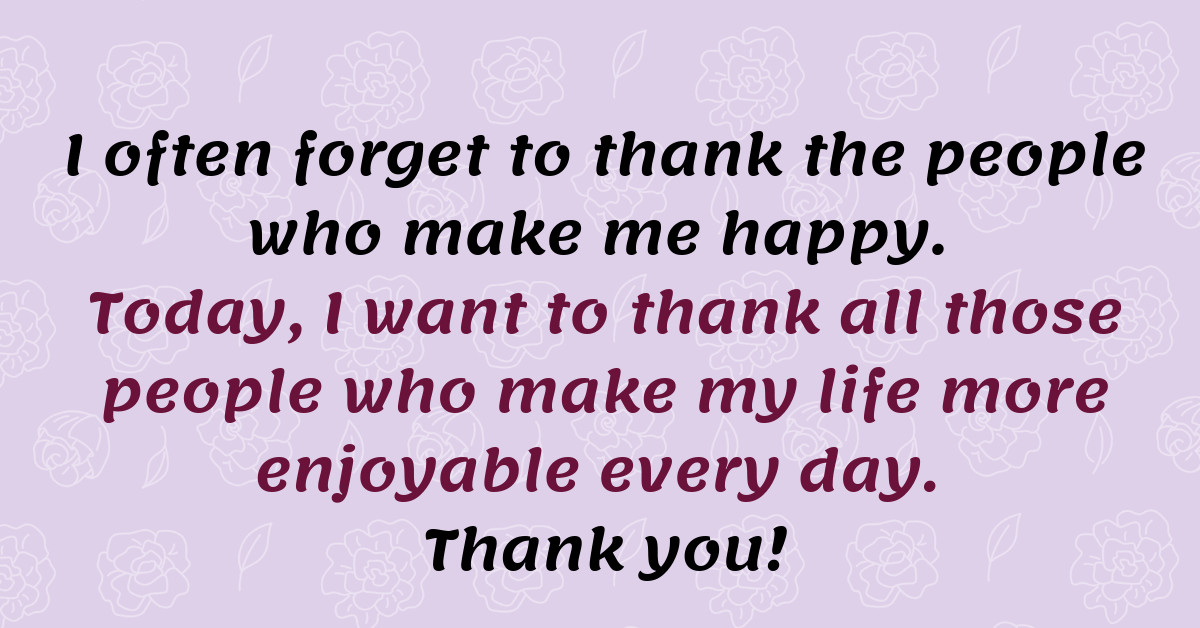 I often forget to thank the people who make me happy.
Today, I want to say thank you to all those people who make my life more enjoyable every day.
Thank you!
Don't forget to thank those close you - share this beautiful saying with those who matter to you!