A 'Beautiful' Tattoo Tribute To Kobe and Gianna Bryant Leaves Family and Friends in Awe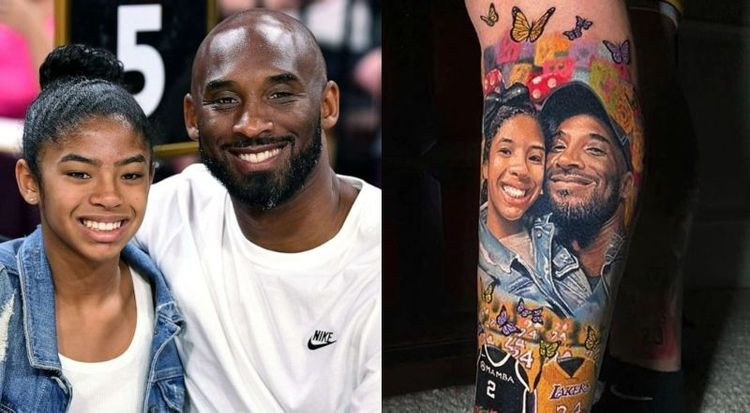 As the world continues to mourn the loss of Kobe Bryant many fans have taken to using their bodies as a canvas to tribute the late, great NBA player.
Tattoo artist Steve Butcher (@stevebutchertattoos) has even caught the eye of Vanessa Bryant as she was so impressed with his beautiful work that she felt inclined to share some of it with her Instagram followers.
Have a look at her post below:
"Just came across this", writes Vanessa Bryant on Instagram. "So amazing. What a BEAUTIFUL tribute to my Gigi and Kobe. Kobe would never want to outshine our baby girl," wrote Vanessa, 37, in the caption of her re-shared photo. "Thank you for honoring them together❤️. @benji_kb24 This is really beautiful. @stevebutchertattoos."
Vanessa's post was well received and fans piled on millions of likes within the first 24hrs.
Butcher has been busy tattooing Kobe tributes since the tragic helicopter crash in January.
His work is incredibly detailed and beautiful:
Feast your eyes on these beautiful pieces of art:
They almost look photo-realistic:
His attention to detail and artistry are so impressive:
His work has captured many moments in Bryant's career :
This one is a slam dunk, wow:
If you like what you have seen you can find a lot more amazing art @stevebutchertattoos on Instagram.

RIP Kobe, Gianna and all those lost in the tragic accident :(