P&G Coupons and Samples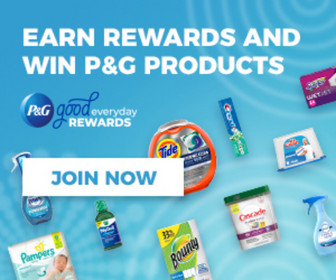 Share With Friends
Date: Jun 23rd, 2022
Enjoy some free coupons!
Register for P&G Everyday Canada and get exclusive deals, P&G printable coupons, and samples of exclusive P&G coupons.
You'll also get lots of great tips and inspiration with recipes and advice delivered straight to your inbox.
When you sign up you'll be asked to answer a few questions to personalize your coupons and samples to be the most relevant to you.
Don't miss all the samples on our Free Samples Page.