How To Make Greek Yogurt Cookie Dough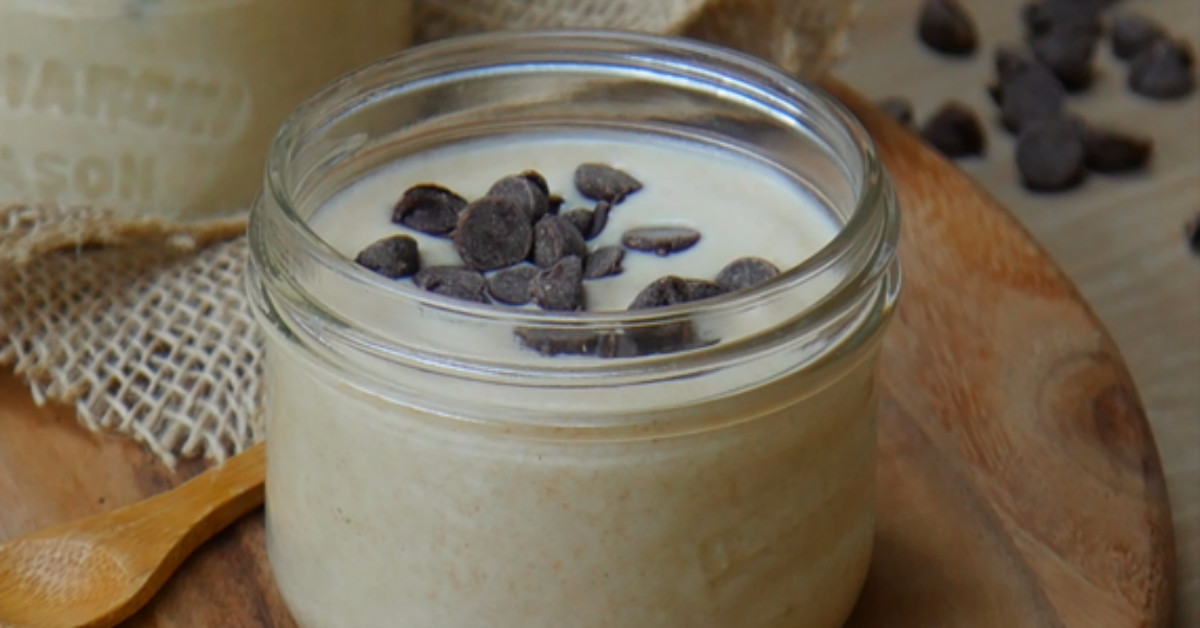 If you have a strong cookie dough cravings and you need to deal with it fast, try this healthy recipe. It tastes just like the real thing - and you can make it in under a minute!
Ingredients:
6 ounces (1 container) low-fat Greek yogurt
1 tablespoon peanut butter
2 tablespoons of Honey
1/2 teaspoon vanilla extract
1/4 teaspon almond extract
1-2 teaspoons chocolate chips
Directions:
Add the ingredients to a bowl and then whisk them together. You'll know you can stop when the mixture is smooth. Refrigerate the bowl until you're ready to eat, then sprinkle on the chocolate chips. For something closer to ice cream, put your bowl in the freezer for 20 minutes.
This recipe will soothe your craving for cookies without ruining your diet. Enjoy!
Source: http://www.shared.com/you-can-make-this-greek-yogurt-cookie-dough-in-under-a-minute/