Free NeilMed Sinus Rinse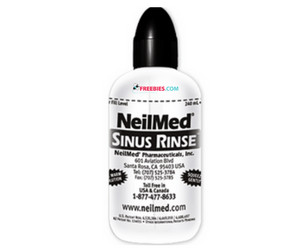 Share With Friends
Date: Jun 20th, 2022
Hurry and request your free NeilMed sinus rinse!
This is an awesome freebie, especially since allergy season will soon be upon us!
As the season changes and transitions, many allergy sufferers find their symptoms worsen during this time of year. Alleviate some of your symptoms with a sinus rinse.
To claim your sample, you'll need to fill out some information about yourself, as well as complete their quiz. Before completing the quiz, fill in your shipping information.
All you'll need to do next is await your free sample by mail!
For more offers, visit our Coupons Page.