Peanut Butter Cheesecake Balls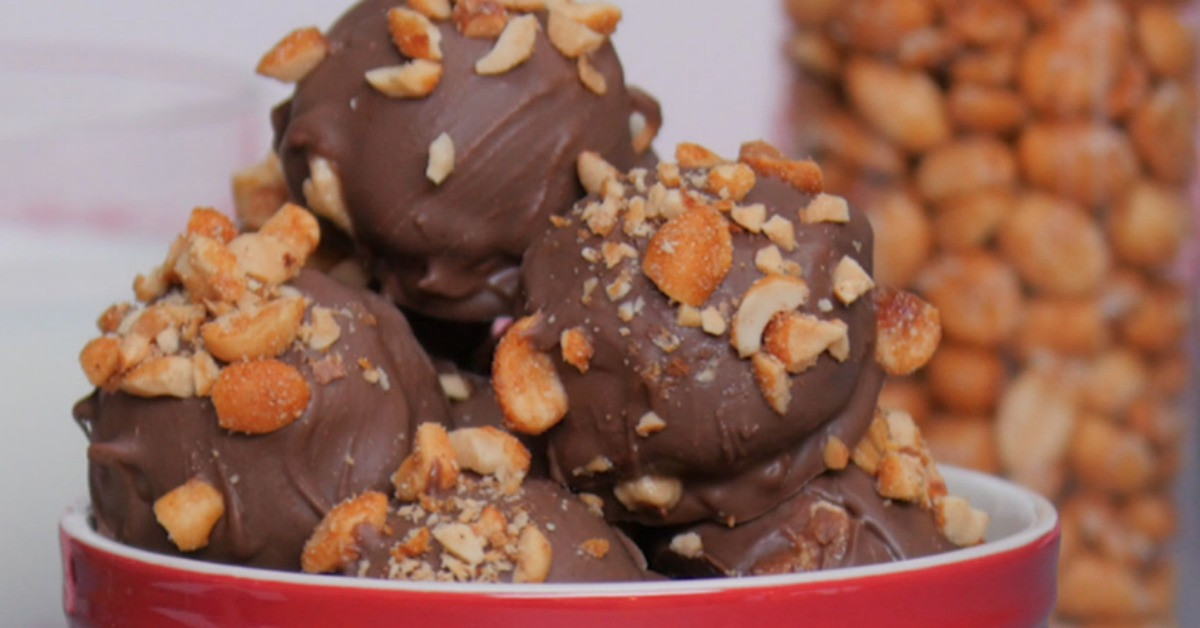 These Peanut Butter Cheesecake Balls are delicious and easy to make. You'll only need four ingredients!
Ingredients:

16 ounces chilled cream cheese
1 cup creamy honey-roasted peanut butter
10 ounces chocolate candy melts
crushed honey-roasted peanuts (optional)

Directions:

Place your cream cheese and peanut butter in your mixer and whip together using your paddle attachment.
Using a medium scoop, drop your balls of cheesecake mixture onto a baking sheet lined with parchment paper. Freeze for 1-2 hours (or until solid).
Place the chocolate candy melts in a bowl and microwave for 90 seconds. Stir every 30 seconds until it's smooth and creamy.
Using a fork, dip the cheesecake balls into the chocolate candy melts. Tap your fork on the side of your bowl to remove the excess chocolate candy melts. Place back on your parchment lined sheet and quickly sprinkle with the crushed peanuts (they harden fast). Refrigerate until it's time to serve.
Source: Shared Food