Nutella Lava Cookies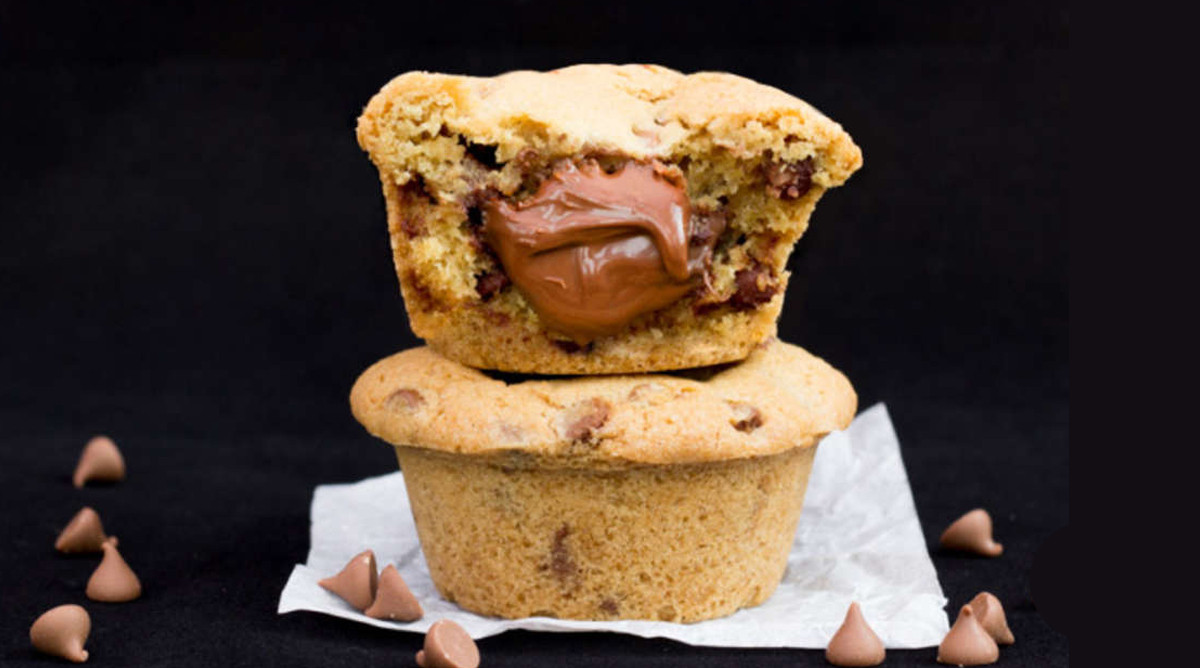 Say hello to your new favorite treat! This recipe takes chocolate chip cookies to the next level!
This recipe comes to us courtesy of KitchenMason.
Ingredients
300g Nutella
110g Unsalted Butter, room temp
100g Soft Light Brown Sugar
110g Golden Caster Sugar
1 Egg, room temp
2 tsp Vanilla Extract
220g Plain Flour
1/2 tsp Salt
1/2 tsp Bicarbonate of Soda
2 x 100g Bags of Milk Chocolate Chips
Essential Equipment
Steps
Line a small baking sheet with baking paper, then spoon 12 heaped tsp of Nutella onto it. I find it easiest to use 2 teaspoons together to do this.
Place in the freezer for about 2 hours to harden.
Once the Nutella is set, lightly grease the holes in the cupcake tin with a little butter and set to one side. Preheat your oven to 180°C/Fan 170°C.
Either in an electric stand mixer or a large bowl with an electric hand whisk, cream together the butter and both sugars until very light and fluffy. At least 5 minutes. Next, add the egg & the vanilla extract and beat again until smooth.
Sift together the flour, bicarbonate of soda & the salt. Then, in thirds, add this to the dough & mix until just combined each time.
Finally, add in the chocolate chips and mix a little until evenly dispersed throughout the dough.
Then take tablespoon-sized balls of dough and press into the bottom of each hole. Remove the Nutella blobs from the freezer and press one into each piece of dough.
Take more tablespoons of dough, flatten them into discs in your hand, then press them onto the surface of each one. Make sure to completely cover the Nutella down the sides as well as on top.
Bake in the preheated oven for 15 – 20 minutes until beautifully golden on top. If you have hot spots in your oven, you may want to turn the tray around halfway through the cooking time for a more even bake.
Allow the cookies to cool completely in the tin before attempting to remove them. They should pop out quite easily if you give them a little twist then pull them out.
Store in a metal container at room temperature (you may lose the crunch if you store in a plastic container.) These will last for 5 – 6 days.
More Like This