Would you stay in this Jail House hotel?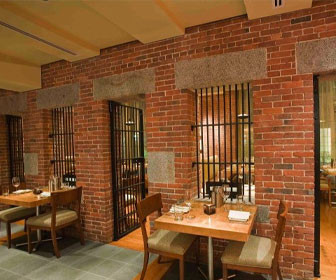 The Liberty Hotel is a luxurious place to stay in Boston, and was formerly the Charles Street Jail. It's a historic national landmark built in 1851, and now it's home to 300 rooms and suites with a view of the river.
In 1973, the jail was declared unfit due to the violation of the inmates' constitutional rights, leaving them in poor living conditions. It took decades for all the inmates to be transferred out of the prison, and then even longer for it be converted into something new. Now, however, the former jail house is a high-demand hotel, and looking inside you would never know it used to house some of Boston's most notorious criminals!
Knowing the history & events that took place in the jail, would you stay there?
Vote in the poll and let us know your thoughts in the comments below