The Ultimate 52-Week Money Saving Challenge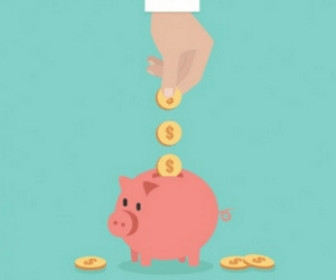 The new year is right around the corner, and with this challenge, you can easily save $1,300 in 52 weeks.
The best part of this challenge? You can alter the amounts on this saving challenge so that it works better with your financial goals.
How does it work?
This money challenge is super easy to do, not like some of the unrealistic tricks and money-saving tips out there.
How It Works:
Step 1: Start by saving $1 in the first week of January
Step 2: Increase the amount by $1 dollar for each week of the year
Step 3: For example $2 in January week 2, $3 in January week 3
Step 4: Repeat this until you reach week 52, the final week in December
Your final deposit of $52.00 will bring your total savings up to $1,378.00!
Want to Save More Money?
You can also try doubling the weekly amount ($2 the first week, $4 the second, $6 the third, and so on) which will add up to a grand total of $2,756 at the end of the year. You can keep increasing from here if you need to save more money for a specific total.
Free Savings Calendar
This free savings calendar makes it easy to see. Right-click the image to download it and save it to your computer!
This was originally posted on Free.ca.
More Like This
If you like this post, be sure to check out these similar offers and resources: