Teaching Your Kids about Money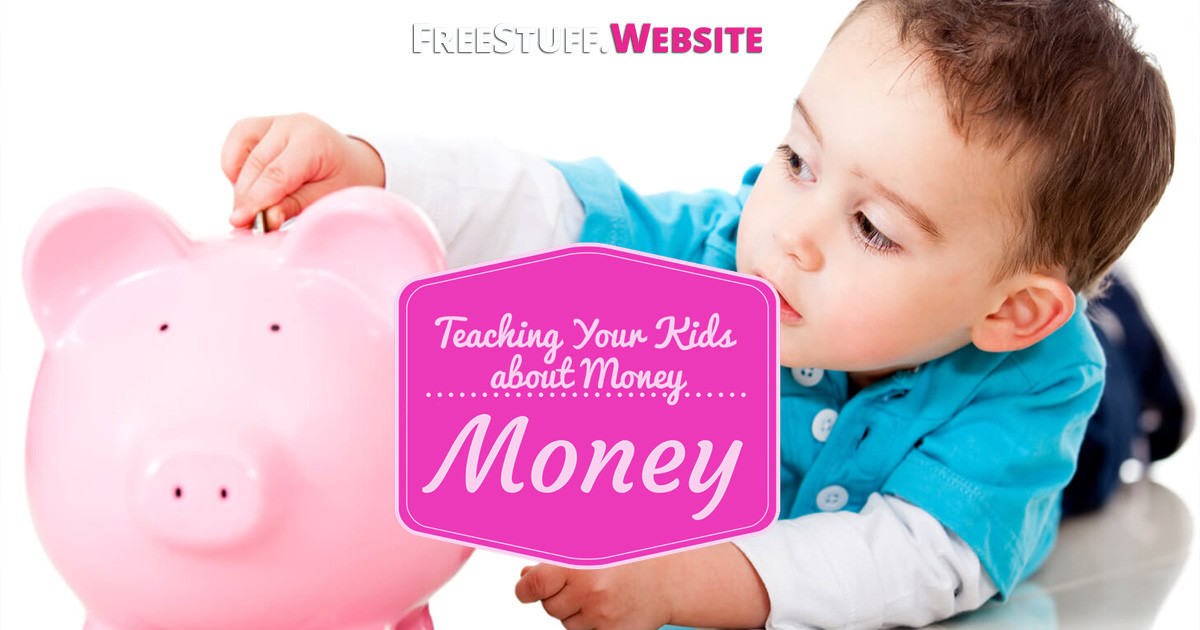 Considering how important financial management is to navigating life, it's surprising that our schools do not have a financial course to prepare them for the future. As parents it is our job to ensure that our children are raised with the necessary skills to balance a check book, pay bills on time, and save for their future children.
Children as young as 3 years of age are able to grasp the idea of money such as spending and saving. The sooner we start taking advantage of daily teachable moments, the better off our children will be in the future. As a parent you are the number one influence on your children's financial behavior, so it's up to us to help raise a generation of investors, givers, savers and savvy consumers. Below we have divided teachable money lessons into age groups. Each age group learns about money in a different way, so it's important to separate the lessons to be more age appropriate and fun.
Ages 3 to 5
Meaningful Lesson: Waiting to buy something you really want (Delayed Gratification)
This is a difficult thing for people of all ages to wrap their minds around. However, the ability to delay their gratification can also help to predict how successful in the future as an adult they will be. Kids need to learn that if they really want something, they should save up and wait to buy it. Money lessons in the 3-5 age group can help to set the financial tone as they grow older. As an example, if you take your young child into the store, and they ask for something, we typically respond with, "I don't have the money for that". Our children aren't stupid, in fact they are pretty intuitive, and will know that you might not have the physical money for it, but you probably have a card that has money to buy it. So instead you should explain that, "We are here to purchase groceries, and we're not going to buy you something because that is not why we came". Kids will then learn pretty quick that going into a store of any kind doesn't mean you will always buy them something.
Activities to Help 3-5 Year Olds learn about delaying gratification
1. When you are waiting in line with your child for something, you should take that opportunity to discuss with them why it is important that they learn to wait for what they want.
2. Create 3 separate jars at home with the following labels: Spending, Saving and Sharing. Each time your child gets money, whether it is from a chore around the house or for their birthday, divide up their money equally in all 3 jars. The spending jar can be used for smaller purchases, such as candy. The sharing jar can be used to go to someone who is in need, or donated to a charity or church. And the saving jar is used to help save up for those more expensive purchases that they want.
3. Have them set a goal such as buying a new toy they want. Be sure it's not super expensive that they won't be able to afford to buy it for quite some time. You want to set them up for success and not frustration.
Ages 6-10
Meaningful Lesson: You need to make different choices about how to spend your money
At this age group it's important to take and discuss with your child about how money is finite and it is crucial to make intelligent choices about how they spend it, because once they spend it, it is gone. It's still important at this age group to keep up with the activities for spending, saving and sharing as well as goal setting. However, you can also begin to talk to them about making more adult decisions when it comes to their finances.
Activities to help 6-10 year olds with their financial decision making skills
1. Allow your child to be privy to some of your financial decisions. An example would be to explain the reason why you may purchase something generic, or off brand versus the name brand. Explain to them this is because they cost 30 cents less than the name brand item, and this helps to save money as a whole.
2. Give your children money in the supermarket, say $1 to $2 and have them make the choice of what fruit should be bought. This allows them to have the experience of making these choices when it comes to money.
3. When you do go shopping talk out loud about why and how you are making your financial decisions. Ask grown up/ adult questions like "Is this something we really need, or is this something I just want?"
Ages 11-13
Meaningful Lesson: The quicker you start to save your money, the faster it will grow from the interest
At the preteen age you can shift your ideas of saving from their short term goals, to more long term goals. Introduce the concept of interest at this stage. Teach them that with interest they will earn it on both their savings as well as on the past interest from their savings, also known as compound interest.
Activities to help 11-13 year olds understand compound interest
1. Talk to them and describe compound interest using certain, more specific numbers. For example explain that if they save $100 each year at the age of 14 years old, then by the age of 65 they will have saved a total of $23,000. But if they waited to start until they were 35 then they will only have $7,000 when they turn 65. They will definitely understand the difference of these two figures.
2. Have your children set more long term goals for something more expensive than the toys they have been saving for up until this point. Typically in this age group, kids are really not trying to save because they just want to buy their stuff now. But setting long term goals will help them to see that if they make the right financial decisions, they could buy something more expensive they really want. Instead of purchasing a snack after school they could save that money and put it towards a phone or mp3 player purchase instead.
Ages 14 to 18
Meaningful Lesson: When considering colleges, consider how much each school costs
Sit down with your high schooler and be sure to check out the net price calculator on each college's website. This will help you to see exactly how much each of them cost including the additional expenses other than just tuition.
Activities to help 14-18 year olds learn how to compare college costs
Discuss with your children that figure you are able to contribute to their college education every year. Tackling this subject at an earlier age will help your child be more realistic about where they should be applying to.
Estimate the amount of financial aid your child may receive, and do additional research with them on loans, grants and scholarships they may be eligible for. Paying for college out of pocket is not the only option, so it's important to discuss with them the bigger picture so they may understand the amounts they have to work with.