The Best Birthday Freebies In The UK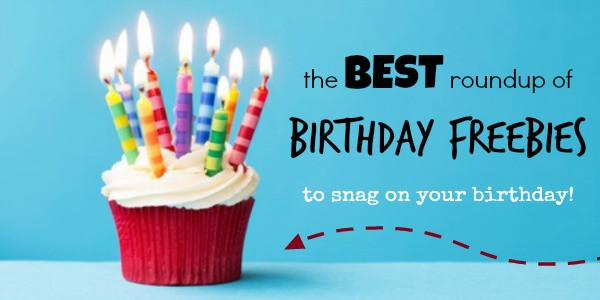 Here at Freebies.com we love a celebration. That's why we are always searching for the best free samples, coupons, discounts, and prize draws for all holidays and events from Christmas to Thanksgiving and everything in between!
There is one thing we love more than a celebration - and that's finding how to get free samples into the hands of our members!
Did you know that the top brands out there give away special offers for birthdays?
When you sign up for emails and/or loyalty programs with major brands and stores, you'll get a free gift to help you celebrate your special day.
From chain restaurants to major retail stores, so many major brands offer major freebies to their customers.
To help you celebrate your special day in the very best way, we've created this list of the very best birthday freebies.
This list contains our personal Top 5 ranking of the offers available in the UK.
Share this list with a friend so they can also enjoy these offers on their day!
Enjoy!
Ed's Easy Diner
Join Ed's Easy Diner Club for a free milkshake on your birthday! Their classic American 50's diner recreates delicious favourites from the past. Whether it's a classic milkshake and fries or a juicy hamburger, they've got it.
Plus, you'll even get a free hot dog or hamburger as soon as you register to be part of their club! Delicious!
Yorkshire Tea
If you're like us, you can't start your day without a tea. Or your afternoon. Or your evening. So why not treat yourself to some free tea for your birthday this year?
By signing up for the Yorkshire Tea newsletter, you'll get exclusive discounts and news along with free tea on your big day.
Yorkshire Tea has been making their delicious teas for over 130 years, so you can guarantee that your birthday tea will be high-quality and delicious.
TGI Fridays
There's no better way to celebrate your birthday than with a free cocktail from TGI Fridays! Not interested in a cocktail? That's okay! You can also get a free smoothie or a free dessert instead.
The best part? You and five friends will be able to take advantage of your birthday treat! You'll also get your birthday reward AGAIN on your half birthday.
With over 500 cocktail options available, the party never stops. Head there for your birthday for your free cocktail, smoothie or dessert!
Freebies.com
There's no doubt about it, free stuff just makes a birthday better.
That's why we now give our members +1000 bonus points to celebrate their birthdays!
Looking for more points? Check out easy and fun ways to earn points on Freebies.com.
Enjoy this bonus and use it to enter to win prizes on our site.
Only site members can win our exclusive prizes, so if you're not yet a member, sign up for your free membership and be a part of the club!
Since your only birthday only comes once a year, feel like everyday is a celebration by checking Freebies.com daily! We are always searching the web for the best freebies, coupons, discounts, giveaways, and prize draws and posting those offers here for our members to enjoy.
Be sure to share this list with your friends so they can take advantage of these great offers!