Valentine's Day Gift Ideas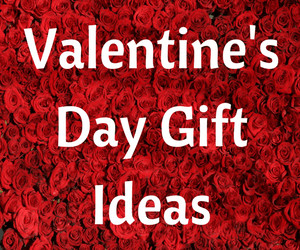 Stumped on what to get someone for Valentine's Day? Don't panic - we have compiled a list of the best, and affordable Valentine's Day gift ideas for both men and women.
Trust us, your loved ones (and your bank account) are sure to be impressed with this great selection.
Sure, expensive jewelry and trips across the globe are great, but for those of us who aren't A-list celebrities, these affordable gifts are awesome options.
An Essential Oil Diffuser
Diffusers make a great gift. These devices diffuse oils into the air, which create great scents and aromas, but can also have great healing powers. There are oils for aromatherapy, sickness, energy, and more.
You can find a variety of affordable diffuser units on Amazon, as well as the oils to go with them. You can also check the reviews for each diffuser on Amazon and see how other users liked them.
Bath and Body Sets
You can never go wrong with bath and body sets, this gift is a classic for a reason. Luxurious bubble bath, body lotions, and body washes are great gifts for the woman in your life. Body lotions and body washes are everyday necessities, while bubble baths are great for relaxing baths. Like the diffusers, you can find specific aromatherapy versions of these gift sets.
Box Subscription
This is the gift that keeps on giving - sign your lady up for a box subscription service that comes either monthly or quarterly. Box subscriptions range in price points and styles, but you can find affordable box subscriptions specific to your lady. There are subscriptions for beauty, household goods, books, candy, and more.
We've heard complaints it's hard to find great Valentine's Day gift ideas for men. There are so many lovely gifts for women, but the offers seem to fall short when it comes to men.
We have searched high and low trying to find the best gifts for men and are confident that these would be great options.
A Watch
This is a great gift for all budget levels because you find a great variety of watches at a variety of price points. If you have a larger budget, you can spend more and get a smartwatch or name-brand watch, and for a smaller budget, you can find some nice affordable watches on Amazon. Even in this digital age, watches are useful and stylish. Wearing a watch is an easy way for any man to spice up his outfit.
Something Personalized
Personalized items are always a great option. You know your man more than anyone, so personalize something they'll love. You can personalize pint glasses, flasks, photo frames, and so much more.
Fan Memorabilia
Whether he loves sports or is a television, book, or movie superfan, fan memorabilia is always a great option. There are so many branded fan items you can find online and in-stores and vary in price points.
There are plenty of gifts for both men and women and these gifts are sure to please. We tried and tested these on our own significant others!
Board Games
Board games are always a classic and are a great activity you and your valentine can do together. Choose from classics like Monopoly, Battleship, Settlers of Catan, and more. Bonus idea - if you share a love for a specific movie or series, buy a themed edition of a board game.
TV Collections
Does your significant other have a favorite TV show? Even in this digital age of streaming, it's great to have physical copies of your favorite TV series. Slow Wifi and bad connections will never get in the way again, you can binge watch without worry.
Make a Gift Basket
Like with the personalized option, you know your significant other better than anyone, so build them a gift basket full of their favorite things. You can include fun things like their favorite food and drinks, a photo frame with a photo of both of you, and other little gifts you think they'd like. This idea is sentimental but also fun and affordable.