Budget-Friendly Valentine's Day Date Ideas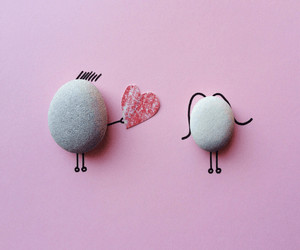 Valentine's Day is right around the corner. Do you still need to firm up some last minute Valentine's Day plans? No worries - we have compiled a list of budget-friendly, and even some free, date ideas. These may be cheaper ideas, but trust us, these are still cute Valentine's Day dates.
We hope you find this list helpful when creating your Valentine's day plans. And don't forget - we also posted a great article on Valentine's Day Gift Ideas - in case you also need to get some last minute gifts!
Bowling is super fun and super cheap! You can easily make your Valentine's Day day date a fun family activity by bringing the kids, or a fun social outing as a double or group date.
Cook A Romantic Dinner at Home
Why waste money going to an over-crowded restaurant? Save some money and make a nice romantic dinner at home. You can get very fancy and make an appetizer, a main course, and a dessert. We here at Freebies.com are always posting amazing and delicious recipes you can try out this Valentine's Day.
Going to the movies is a classic date, especially at Valentine's Day, but this year save some money by going to a matinee. Movie passes are getting pricier and pricier, so save some cash and catch a movie early on in the day.
Go outside and get active together. Depending on where you live, there are so many free dates you can do outside. If you live in a colder climate, go skating, if you live in a warmer climate, go for a hike or go to a beach! You'll enjoy amazing quality time together and get some exercise.
Have a movie night at home! Make some popcorn, have some tasty snacks, and share your favorite beverages over a movie. Pick from one of your favorites, or watch one that's new to both of you. Why go out and pay for a movie when there are so many you can stream and enjoy at home.
If you still want a nice meal out, you can save some money by doing Valentine's Day breakfast instead of dinner, and who doesn't love breakfast? Many places have signature breakfast dishes for more affordable prices. If you don't have the time for breakfast out on Valentine's Day itself, go out on the weekend before.