12 Ways to Use Twist Ties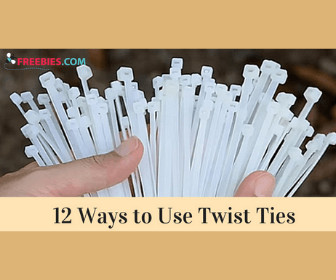 You may not have realized how versatile twist ties actually are.
Sometimes we wonder what we did before the arrival of YouTube to reveal so many easy and creative ways to use everyday objects.
Do you have any twist ties lying around the house?
These 12 tips will show you 12 new ways to use twist ties. After watching this video, this ordinary object will become indispensable in your home.
Share these fun tips with your friends and family!