Father with Alzheimer's disease does not recognize his family but his son's idea changes everything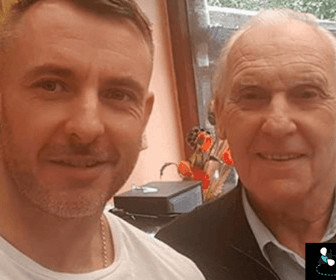 Every day that passed, Ted's memory became worse.
It was a struggle for him to remember his loved ones and the process of bringing Ted back to the present was draining and frustrating for his family.
It was at this moment that his son, Mac, remembered what his father loved to sing.
As a young man, Ted traveled to the UK, singing in clubs and other places whenever he could. Now, when Ted knows where he is and who he is with, Mac puts on his father's favorite tunes and they sing together.
They sing when and where they can - savoring these precious moments together.
Listen, you will certainly have a tear in the eye from the first note.
The father-son duo even recorded an album of Ted's favorite tunes. They hope that the money they raise on their JustGiving page will fund the distribution of Ted's album and fund research on Alzheimer's disease.
Don't forget about another similar video we found, for a hilarious mother-son wedding dance!