FREE Harper's Bazaar Magazine Subscription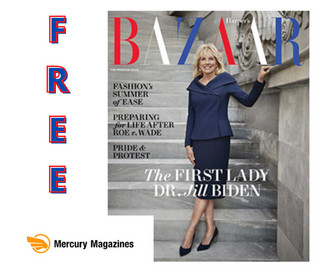 Share With Friends
Date: Jun 28th, 2022
Score a free subscription to Harper's Bazaar Magazine and receive your first issue in 6 to 8 weeks.
Harper's Bazaar is a magazine that speaks to the varied interests of the discerning contemporary woman who seeks the best for her home, career, and lifestyle.
For more offers, visit our Coupons Page.