Cheap DIY Garden Ideas to Upgrade Your Yard this Summer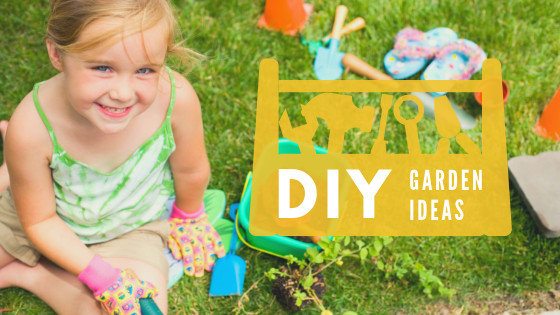 With a little planning and preparation, gardening is one of the best and keep your family fed in the process. It's never too soon to start planning your garden. Gardening takes discipline, but it's a fascinating and rewarding activity that can save you in the end.
Planning your garden first will help give you a step up with nature, and ensure the process goes smooth. You will first want to determine which types of vegetables you will grow in your garden. The following is a brief list of the most cost effective vegetables that will help give you the most bang for your buck.
Lettuce
You may have noticed that the price of lettuce keeps rising and rising. especially in the past few years. You can however grow your own lettuce from a packet of seeds which typically is less than $2. You will be able to recoup the cost of the seeds in the first few weeks of your harvest and even enjoy your own lettuce for months. Make sure you plant only a small amount of your seeds at first. Any unharvested lettuce may go to waste should you not need as much. Save the seeds that are remaining to plant every few weeks throughout the season. This will help make sure you have a steady supply of lettuce for the table.
Bell Peppers
Green Bell peppers can run you a pretty penny at the grocery store. However for less than the price of one pepper you can get starter plants at a local nursery and plant your own. Peppers are easy to grow and commonly started in smaller pots until it is warm enough to transplant them outdoors. Be sure to pick the peppers as soon as they reach a good eating size, this will help to stimulate new fruit growth and increase the yield per plant. You can however leave some unpicked if you want to sweeten them up when they turn red or yellow. Be sure to note that these ones will produce much fewer.
Winter Squash
Winter squash is one of the favourite ways to save money among gardeners. This is because not only are they easy to grow but they don't require a lot of weeding when they are established. They keep through to the winter to help provide a valuable vegetable for eating all spring and winter long. Keep in mind that winter squash does take some room to plant efficiently. So if you have the space to spare, growing your own winter squash will help you save in the long run.
Pallet Gardening
Repurposing pallets for an amazing garden
Pallet gardening is just one of the other many ways to save money when it comes to gardening. Not only does pallet gardening look great, but if you have a small space at home and still want to save money by growing your own fruits and vegetables, pallet gardening can help you with this.
All you really need to get started with pallet gardening is a wooden pallet, some soil, and a few seeds. In fact pallet gardening is an awesome family project, as young children would love to create their own little gardens and help mom and dad in the process. Be sure to be on the lookout for a wooden pallet that has an HT stamped on it. This means it was heat treated and not chemically treated. Watch out for any old nails and staples when using old wooden pallets, and remove them before starting. You will want to be sure to wash down your pallet thoroughly before beginning as well. Warm soap and water will do the trick nicely. The nice thing about pallet gardens, when you look at the link above is that they can be used horizontally, or vertically to save even more space.